One Million Candidates shortlisted for Apprenticeships
On the 27th February 2018, we announced the one millionth candidate shortlisted for a vacancy on GetMyFirstJob.
The term shortlisted is when a recruiter presses the 'shortlist' button on the GetMyFirstJob TalentPortal system. GetMyFirstJob has hundreds of people recruiting apprentices like you across the country in order to fill new roles. Three apprentices were within a few seconds of that moment to being the millionth candidate. They were all invited to Nesta Headquarters in celebration of that moment.
Max Becker, Investment Banking Apprentice
Max works along the River Thames at Mercer, he is supported through his apprenticeship by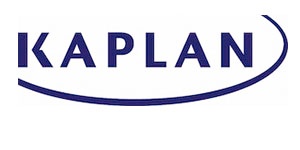 Kaplan Financial. Max really enjoyed his apprenticeship and enjoyed the afternoon! He travels from Essex every day to go to work and gets regular calls and visits from Kaplan, which he really appreciates. The only thing he wishes was that there was less snow as he was going to have the opportunity to go out for lunch with his Tutor!
Megan Webb, Hairdressing Apprentice
Megan virtually attended the event through a skype call but was very grateful for attending! Megan found her Level 2 Hairdressing Apprenticeship at DeModa Organic Hair and Beauty, Redruth, Cornwall through GetMyFirstJob and said, "Starting my career in hairdressing is a dream come true, I love working at DeModa, all of the staff are really supportive and I have learnt so much since I started working there. Applying through GetMyFirstJob was really easy and I'm enjoying learning the skills I need at work at Truro and Penwith College.
I have a training dvisor who comes out to see me in the Salon to make sure the skills I am learning at College compliment wha
t I am doing at work which really helps with my coursework, I'd recommend Apprenticeships to anyone."

Max McHugh, Marine Engineering Apprentice
Max is a marine engineering apprentice at Marine Matters. Unfortunately, Max couldn't attend the ceremony however we were joined by Paragon Skills who support Max through his Apprenticeship. Ian Bamford (COO at Paragon) received the award on his behalf and is looking forward to supporting more young people through their apprenticeships across the country!

All of the apprentices were shortlisted within a few seconds of each other, so we couldn't just award one of the apprentices. Each apprentice received an award for their commitment to his apprenticeship.
We were also joined by David Allison, CEO and Founder of GetMyFirstJob, Nesta's Impact Investment Team, Geoff Mulgan, CEO of Nesta and the local MP of GetMyFirstJob of Havant, Alan Mak!

We enjoyed celebrating apprenticeship achievements and opportunities, and look forward to how the next million will be achieved even faster...
We've now had over 380,000 young people register with us at GetMyFirstJob and with National Apprenticeship Week we're even closer to get to 2,000,000.
Could you be in the next millionth? Register to GetMyFirstJob to search for opportunities.
If you're interested in promoting your apprenticeships through GetMyFirstJob please visit https://www.thetalentportal.co.uk/our-services-apprentices/ or contact 023 9387 6400.